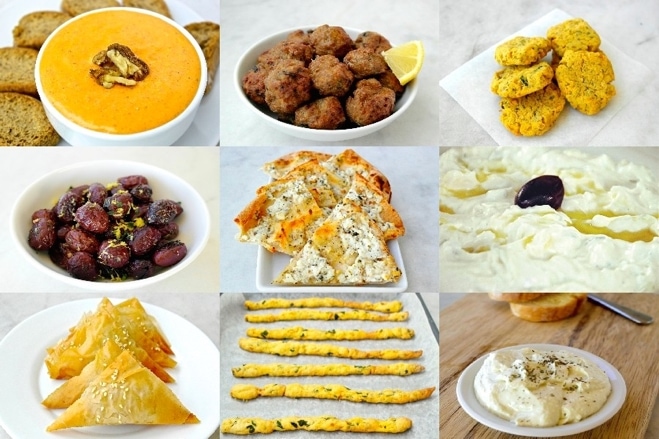 At our house the pre-dinner cocktail hour stage is probably longer than it should be. I love coming up with appetizers, fun drinks and good music. And while it is fun, it is also time consuming. Through the years I've come to realize that for me the best part of dinner parties are the appetizers, the drinks, and the socializing before the actual dinner. So I hate spending my time slaving away in the kitchen, while everyone else is having fun in the living room.
The solution; Easy, make-ahead appetizers. And here is a selection of my easiest, go to, Greek-Mediterranean inspired appetizers. There is something for everyone here: vegetarian, gluten-free and yes I've included the Greek meatballs (keftethakia) for the meat lovers and mini cheese pies (tiropitakia). Some Greeks consider them old fashion, but really can there be a Greek party without these retro appetizers? I think not.
So choose some or make them all. The dips particularly taste better the next day, the breadsticks can be made over the weekend-just make sure you hide them otherwise you will not have any left come Thanksgiving. The cheese pies and mini pitas can be baked beforehand and then just heated up before serving, same goes for the olives and the fava bites.
Some of these recipes have been tweaked by me to be healthier (baked rather fried, less salt), while others I have developed using ingredients traditionally used by Greeks. And they are all rich in herbs, antioxidants and good fats but also in flavor. So enjoy, knowing you are serving made-from-scratch, healthy appetizers.
The Recipes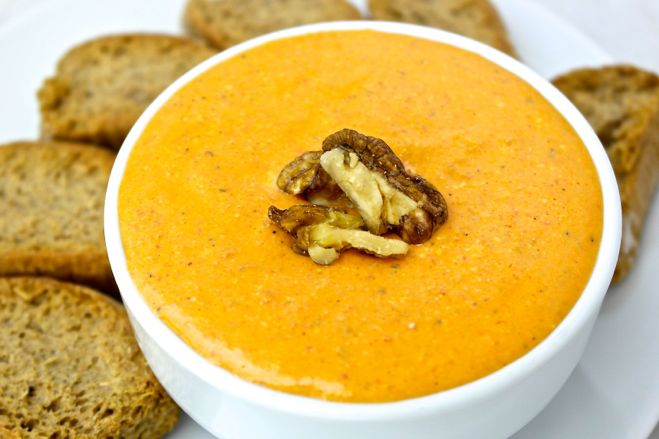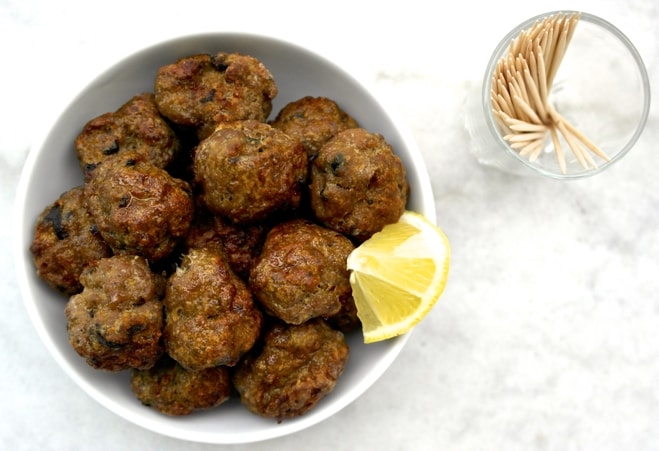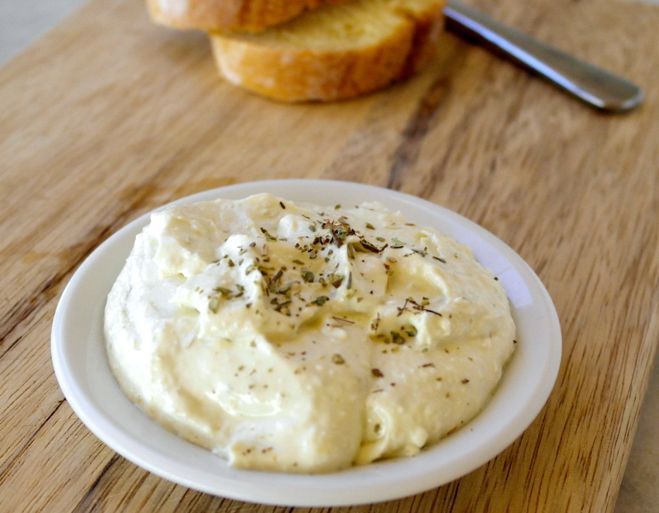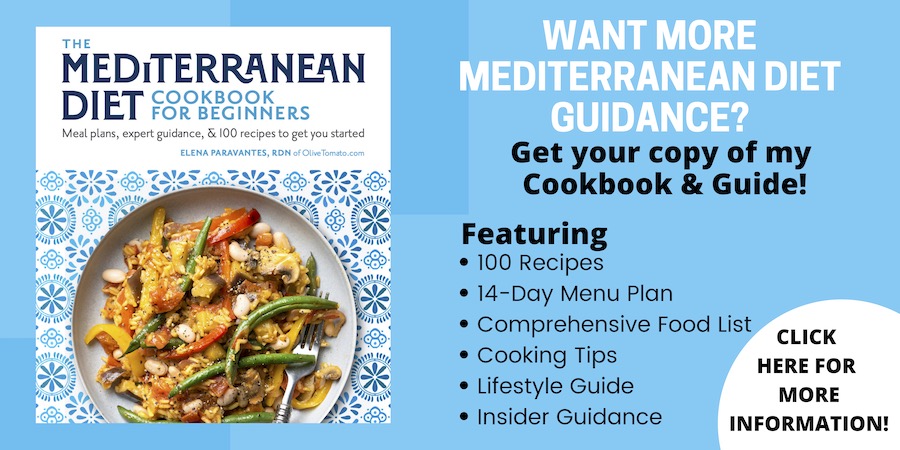 Photos by Elena Paravantes © All Rights Reserved