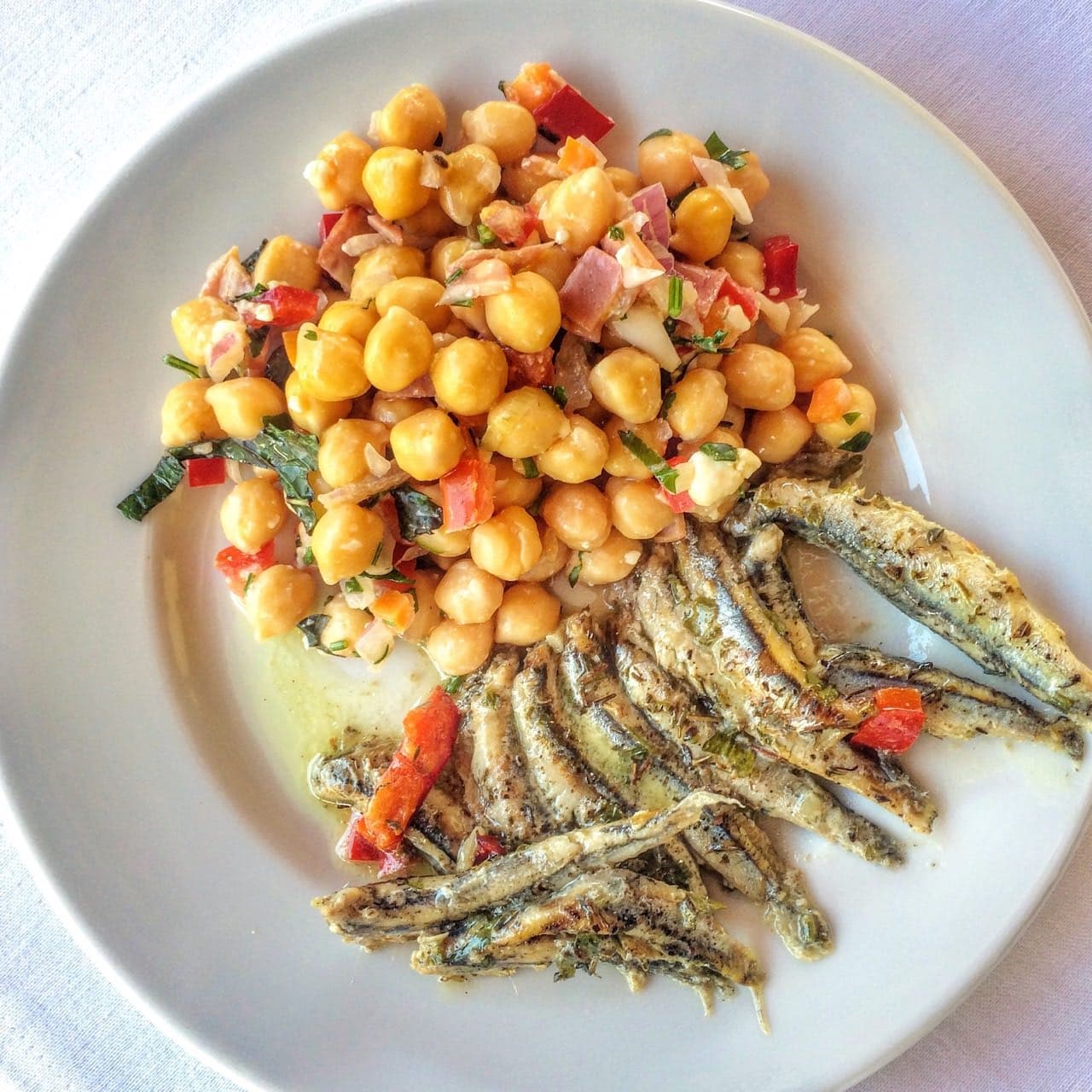 We already know that the Mediterranean diet is effective for weight loss, and a recent study showed that you can equally lose weight on both a Mediterranean and Vegetarian diet. But did you know that the original Mediterranean diet is mostly vegetarian anyway? In fact, Greeks actually went -almost- vegan for half the year. And since we are talking about weight loss, contrary to what many people think, a real Mediterranean diet contains moderate amounts of carbohydrates. Studies show that a typical traditional Greek diet (which is the prototype of the Mediterranean diet) is composed of only 40% carbohydrates, compare that with the U.S. guidelines that recommends 45%-65%. Greeks in particular do not eat pasta at every meal (maybe once or twice a week) and most of the main dishes are based on vegetables. There are unique components found in the typical traditional Greek diet that can offer health benefits and assist with weight loss. Based on that I'll give you 3 strategies to help you lose those extra pounds.
1. The Original Greek Diet is meatless many days of the week – not just Monday
A typical, traditional Greek diet is based on a category of vegetable dishes called lathera. You may already know what they are if you have been reading olivetomato. Basically, vegetables or beans are stewed (or roasted) in tomato and olive oil and consumed as a main dish. This meal is often accompanied with feta cheese. These type of meals are filling due to the large amount of vegetables consumed, but also due to the olive oil and they are low in carbohydrates, something that can be very useful when trying to lose weight. You can accompany with a slice of whole grain bread or a Cretan whole-grain barley rusk (get the recipe here)
How to: Most lathera dishes have a basic technique: sauté onion + add vegetables and herbs+ add tomato sauce+ simmer. It is very easy and fool-proof. Learn some basic dishes and you will be set. These dishes last 2-3 days and are better consumed the next day at room temperature. Three good starting recipes are Greek green beans, stuffed zucchini and lentil stew. All three of these recipes have minimal prep time and are typically consumed over a few days.
2. The original Greek Diet was vegan 200 days of the year, translation: Go vegan for 3 days a week
If we want to recreate an authentic Greek-Mediterranean Diet as was followed when Greeks were found to have the highest life expectancy than you should try this practice.The Greek fast is associated with heart health benefits and a healthier weight. Although Greeks went (mostly) vegan for religious reasons, the health benefits are universal.
How to: On those days avoid dairy, fish and meat and stick to plenty of the vegetables dishes as well as salads and greens- and don't forget the olive oil, it keeps you full. Go here to see the Greek fasting rules.
3. Greeks consume a lot of olive oil
Olive Oil is key in most Mediterranean countries, but Greeks have always consumed much more than any other country across the Mediterranean. Apart from the fact that olive oil has many health benefits, it also provides satiety. Several studies have shown that it can affect our body composition positively by promoting weight loss and body fat loss. It is believed that that oleic acid, a fatty acid in olive oil, regulates an enzyme which favors weight loss. In addition, by consuming a diet heavy in vegetables and olive oil you end up getting less calories from carbohydrates and more from the good fats which as we all now know a moderate carbohydrate diet (40%) can assist in weight loss, as opposed to the typical 60% carbohydrate diet that has been promoted for years.
How to: Use olive oil as your main source of fat, aim for about 2-3 tablespoons of extra virgin olive oil to get all the benefits and feel full throughout the day. Click here for more tips on how to use olive oil.
-References-
Low-Calorie Vegetarian Versus Mediterranean Diets for Reducing Body Weight and Improving Cardiovascular Risk Profile, Circulation, 2018
Macro- and micronutrients in a traditional Greek menu, Forum Nutr. Basel, Karger, 2005
U.S. Department of Agriculture. Dietary Guidelines for Americans, 2015-2020
Analysis Comparing Mediterranean to Low-Fat Diets for Modification of Cardiovascular Risk Factors, The American Journal of Medicine, 2011
Effects of Greek orthodox christian church fasting on serum lipids and obesity, Biomed Central, 2003
Systematic Review of the Mediterranean Diet for Long-Term Weight Loss, The American Journal of Medicine, 2016
Photo by Elena Paravantes © All Rights Reserved