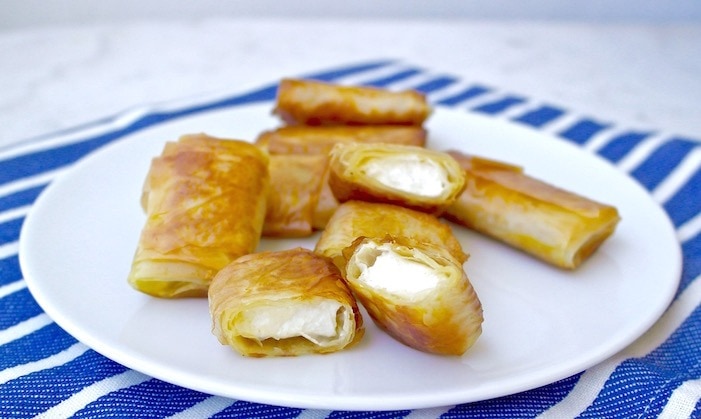 Think feta is just for Greek salads? Think again. Greeks are the highest consumers of cheese, with feta making up over half of the cheese consumed. How do Greeks manage to eat over 25 pounds of feta a year? Easy! For Greeks, feta is like bread, it will be on every table regardless of what is being served. We eat it with everything! But first you want to make sure you get the good stuff, so check this post out on how to buy the best feta.
Traditionally it is coupled with lathera (vegetables cooked in olive oil and tomato sauce). The Greek Mediterranean diet has plenty of vegetables and bean dishes and they were consumed as a main course with feta being the protein source.
The simple combination of feta and bread can make a meal, there is even a word for it: psomo-tyri, which translates to bread-cheese. Add a few olives and some tomato and you have a complete meal.
Another common use of feta in the Greek diet is in savory pies. It is added to almost every single pie such as spanakopita (spinach pie), tyropita (cheese pie), hortopita (wild greens pie), and prassopita (leek pie).
But there are also plenty non-traditional ways to use feta, because it so versatile, but here are some traditional and non-traditional ideas:
19 Delicious Ways to Use Feta Cheese
1. On potatoes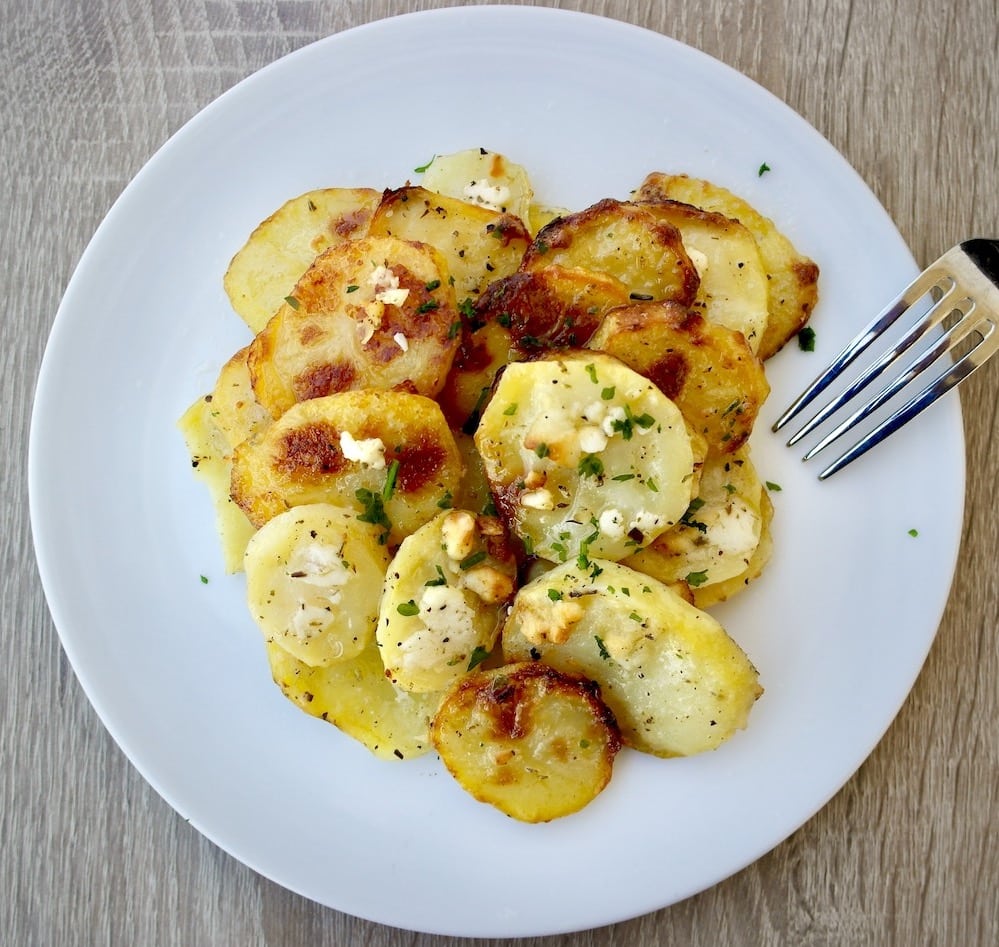 Sprinkle feta on mashed potatoes or baked and scalloped potatoes.
2. On pizza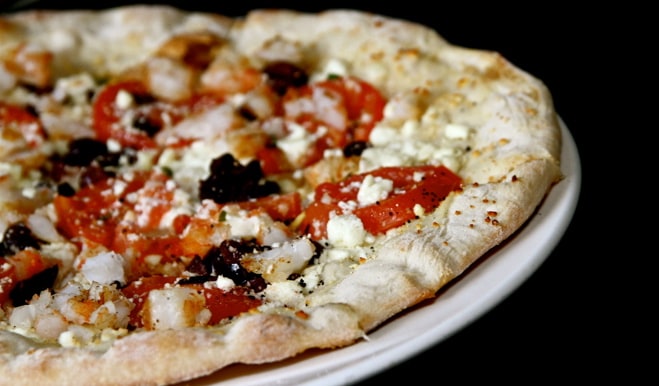 Sprinkle it on top of pizza. Tastes good with fresh tomato, olives and artichokes.
3. In a sandwich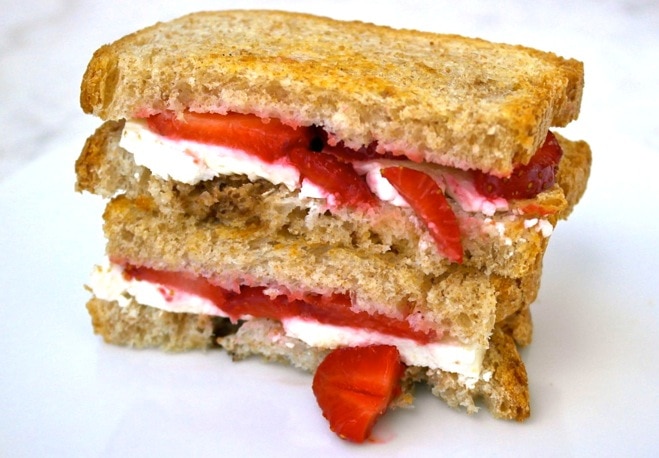 Drizzle the inside of a baguette with olive oil and vinegar. Sprinkle some oregano and top with a slice of feta. Or in grilled cheese, use feta and olive oil instead of butter.
4. Use it in stuffing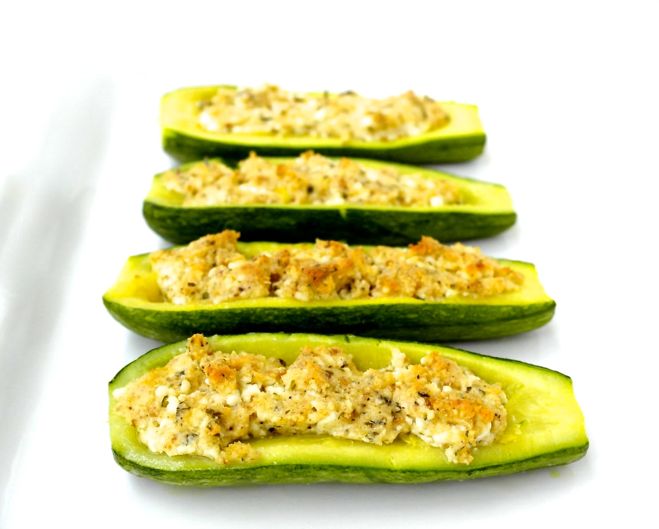 Use it to make stuffed mushrooms , zucchini or stuffed peppers along with some olive oil, herbs, and breadcrumbs.
5. Use it with salads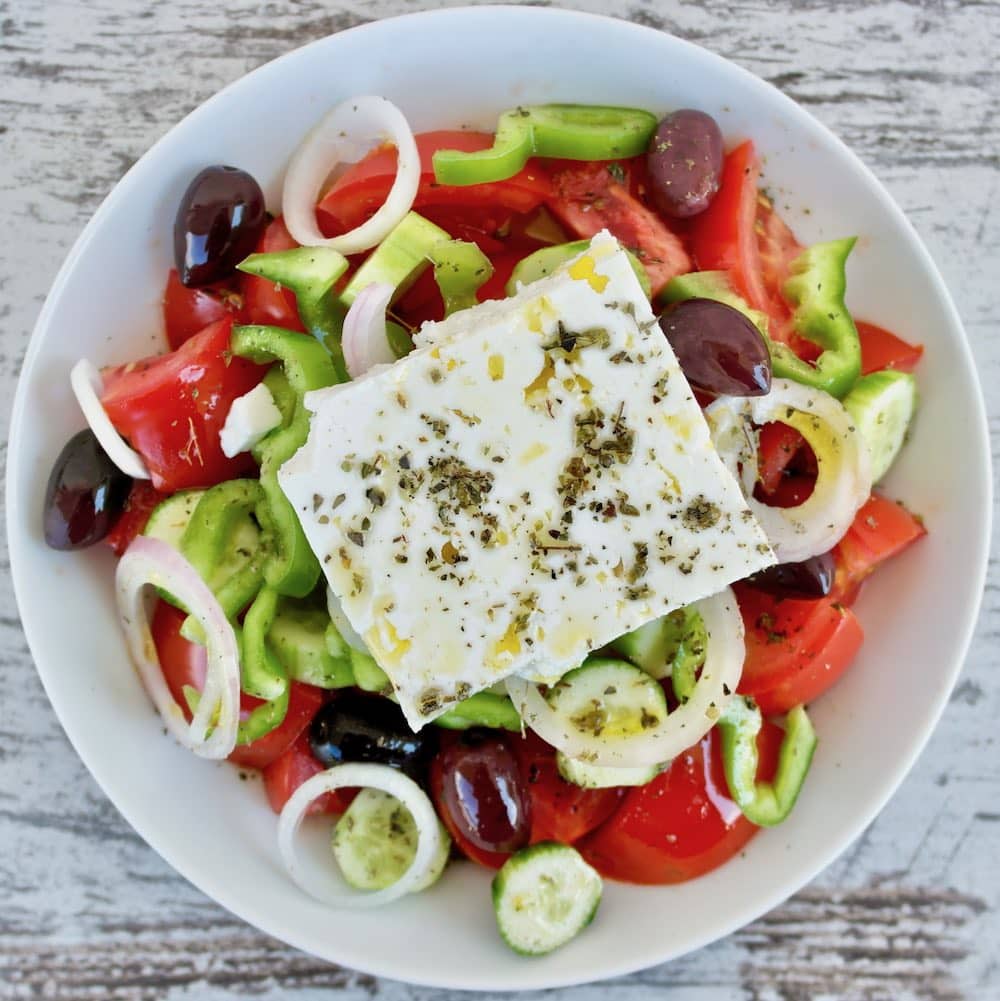 Greek salad (tomato-cucumber-olives), Greek tossed salad or beet salad.
6. With fruit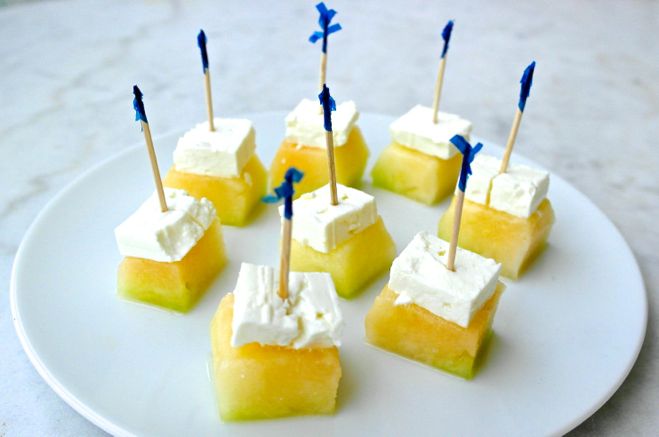 Pair watermelon or cantaloupe or grapes with feta, a perfect combination especially in the summer.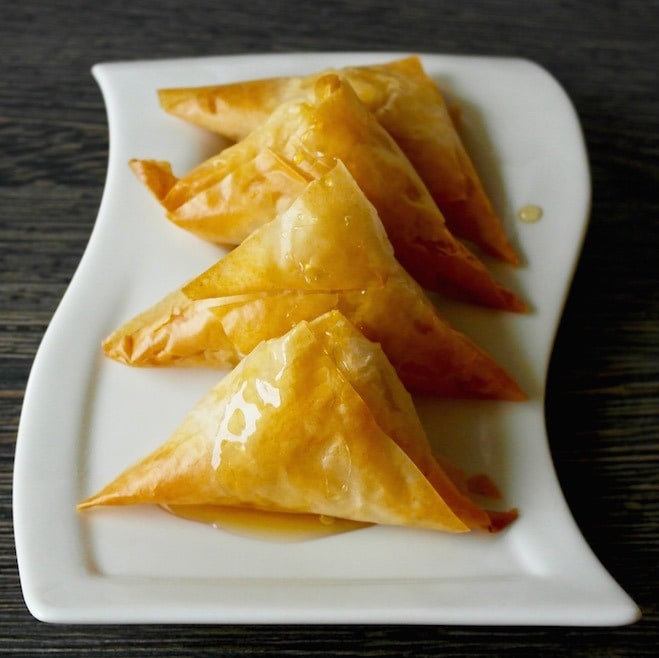 Fill with vegetables (spinach, greens, zucchini) and feta or make Greek savoury pies (pites).
8. With cooked vegetables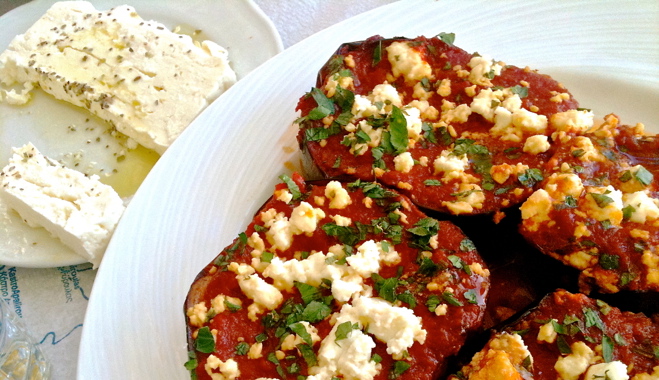 Combine with any type of vegetables cooked with olive oil and tomato (lathera).
9. Roasted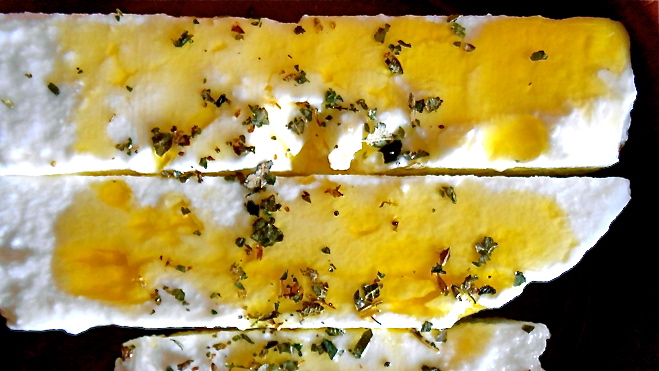 Roast feta in the oven with a sprinkle of pepper flakes.
10. In dips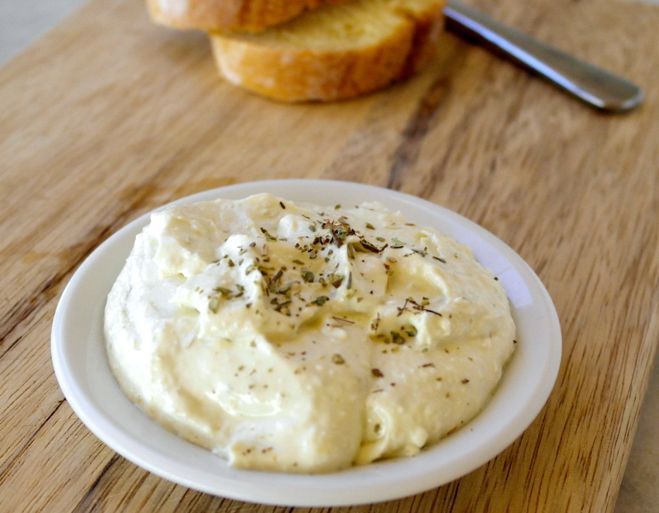 Use to make the spicy feta dip tirokafteri. Click here for recipe.
11. In nachos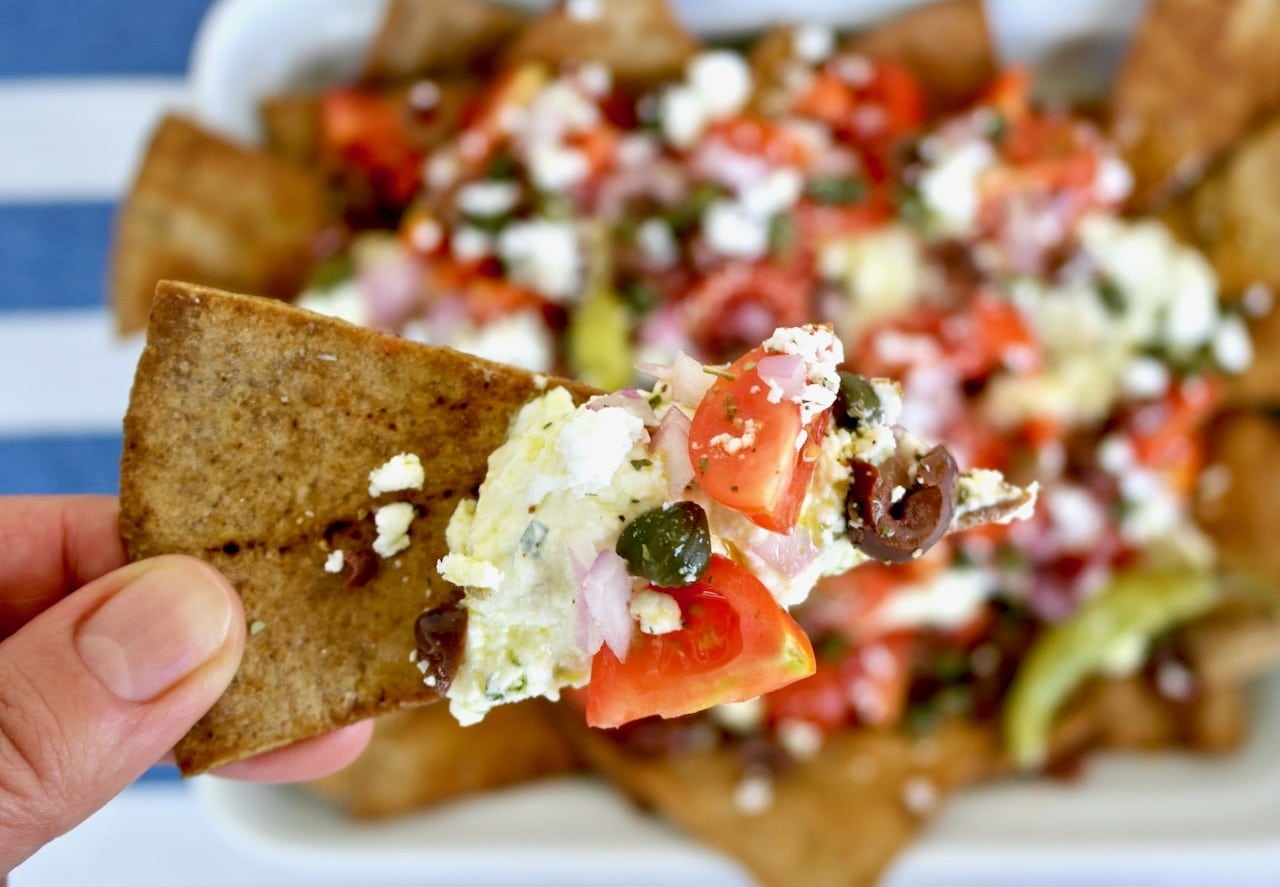 Sprinkle on nacho chips along with some sliced black olives and heat until cheese softens. Or try these Greek style Nachos with spicy whipped feta.
1

2. With eggs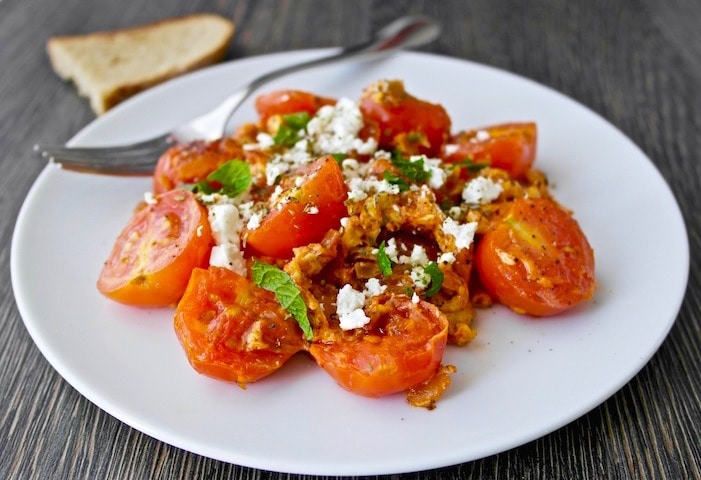 Add some feta to your omelet or try these Greek style scrambled eggs with tomato and feta.
13. With pasta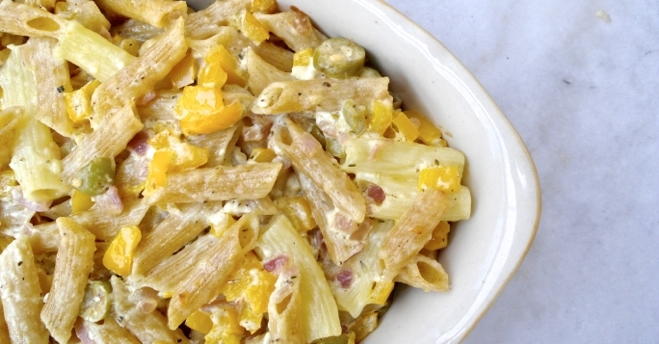 Add to pasta, pairs well with sun dried tomatoes, zucchini and olives.
14. In beans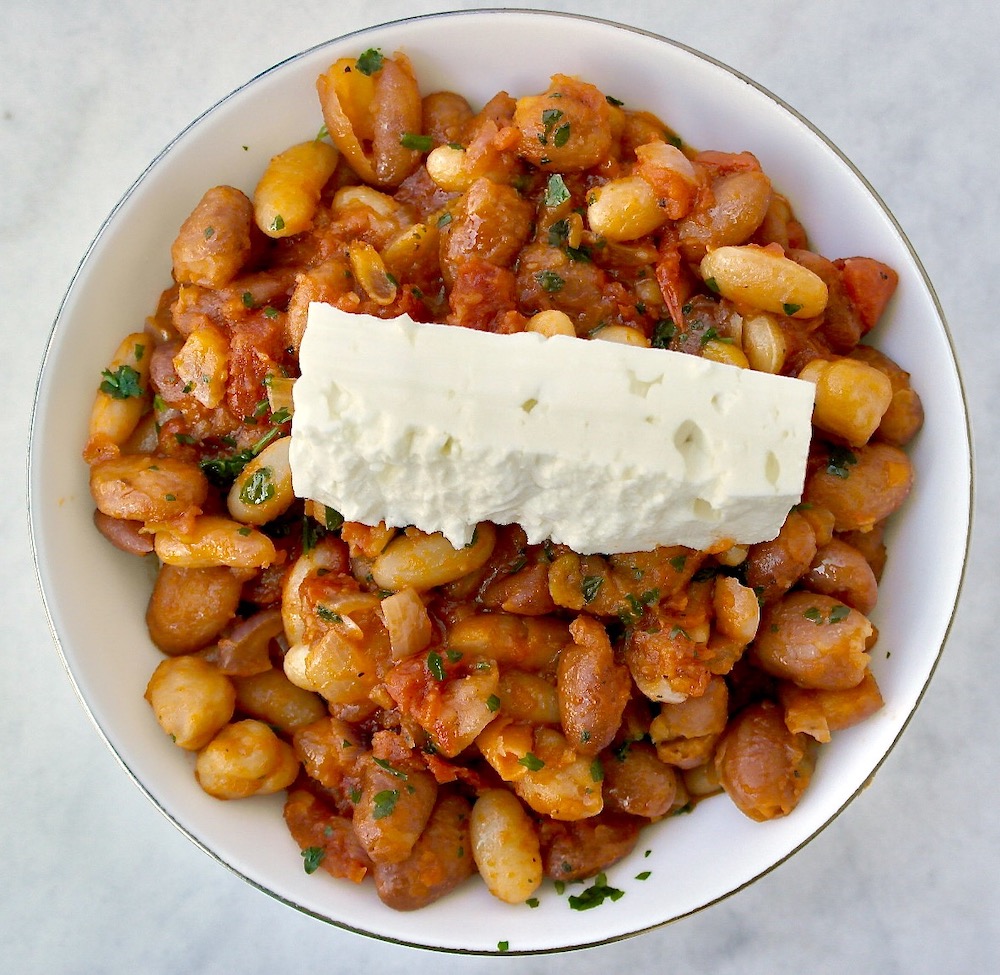 Add feta to beans (legume) dishes. Feta goes very well with lentils and broad beans.
15. On meat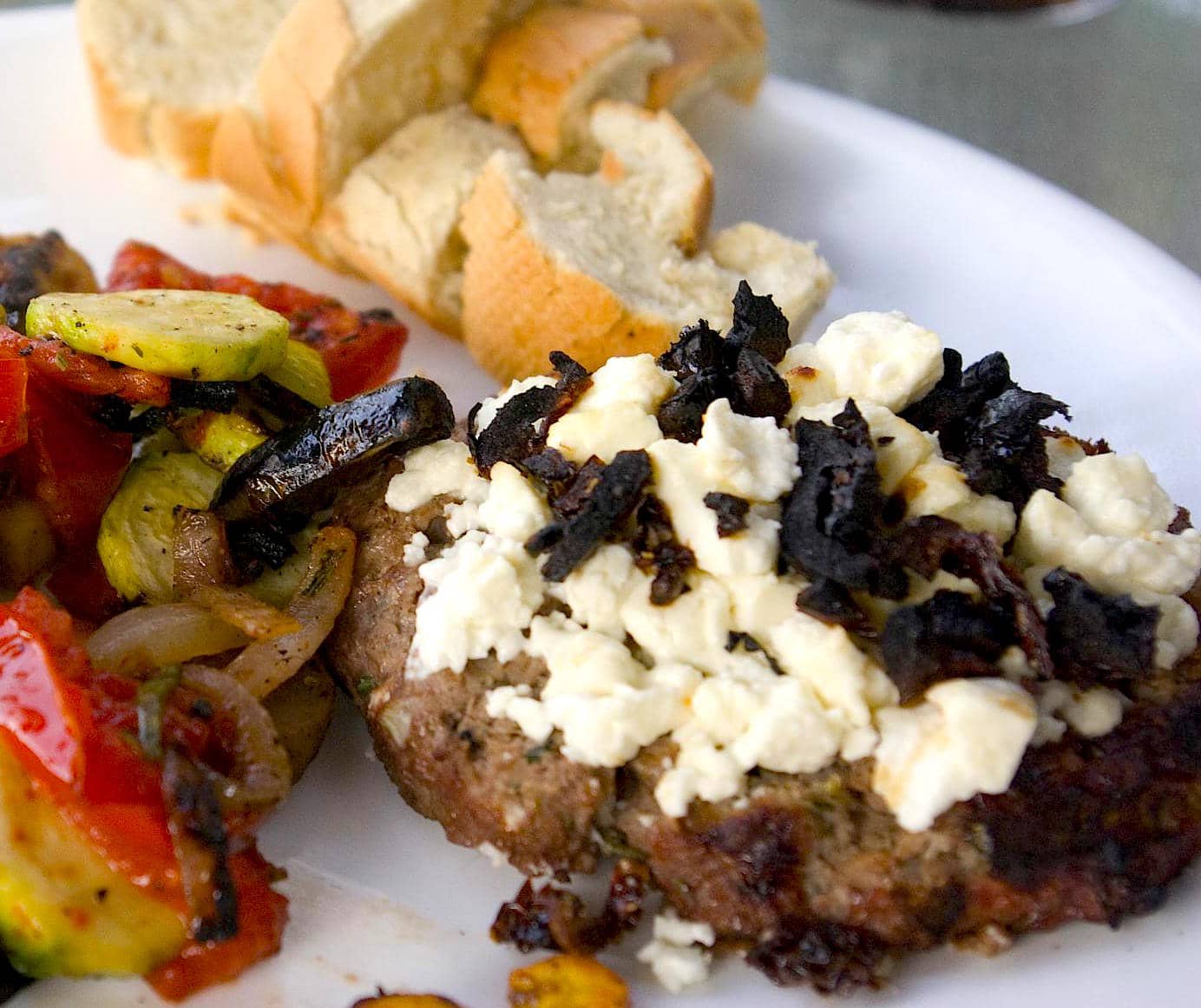 Top a greek style beef patty with a thin slice of feta, serve with a squeeze of lemon juice and a sprinkle of oregano.
16. In muffins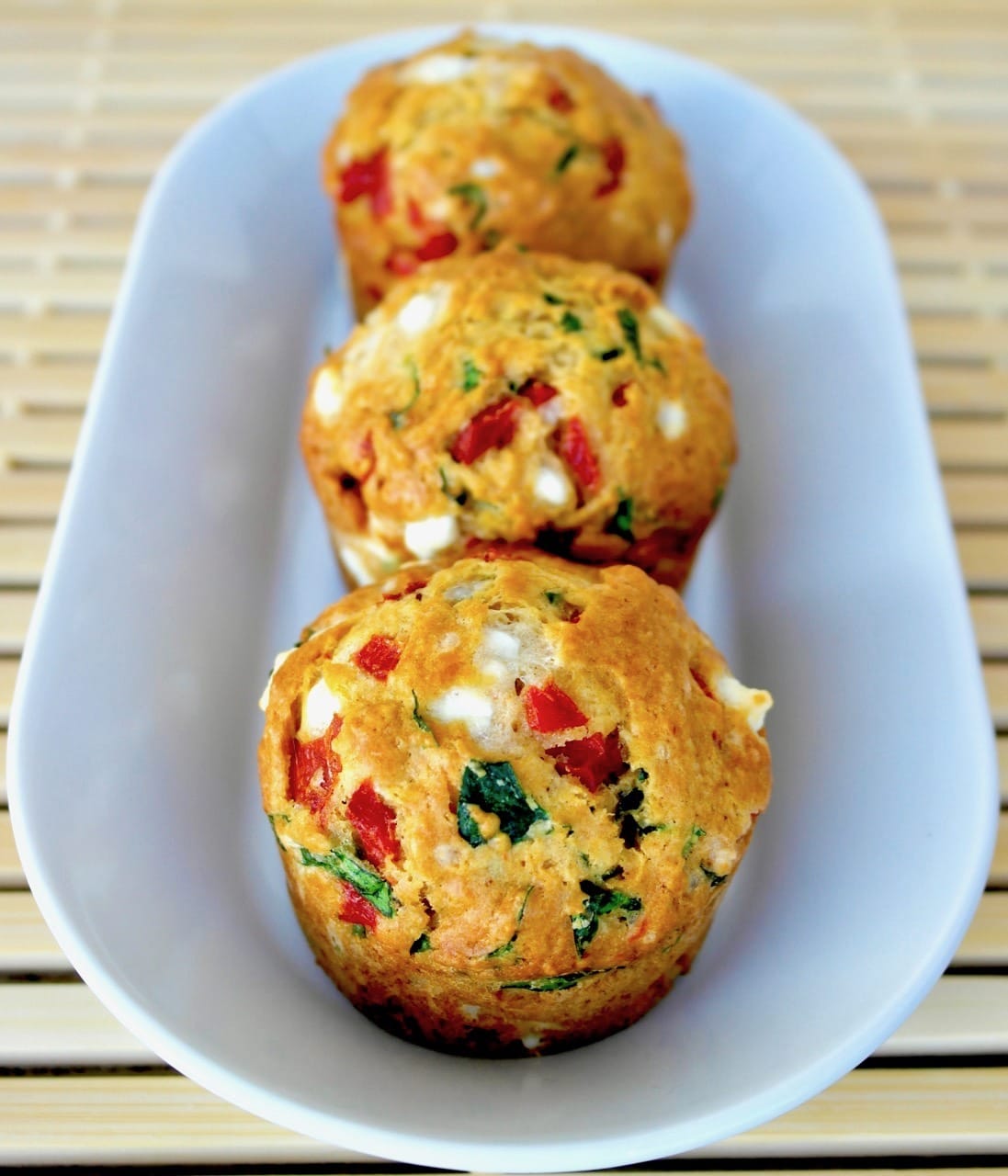 Make savory muffins using various veggies and feta cheese.
17. In a quiche or tart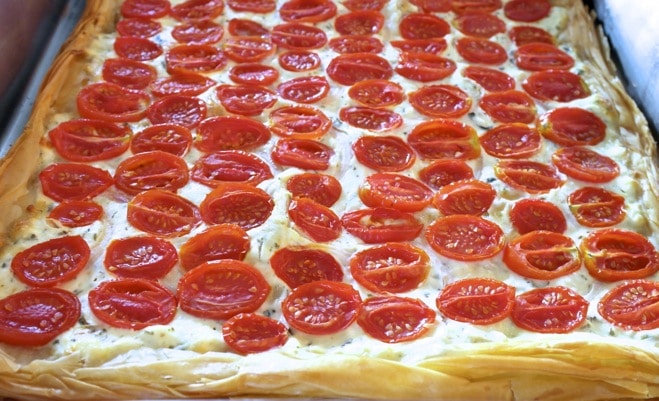 Works well with spinach or leek.
18. Wrap in phyllo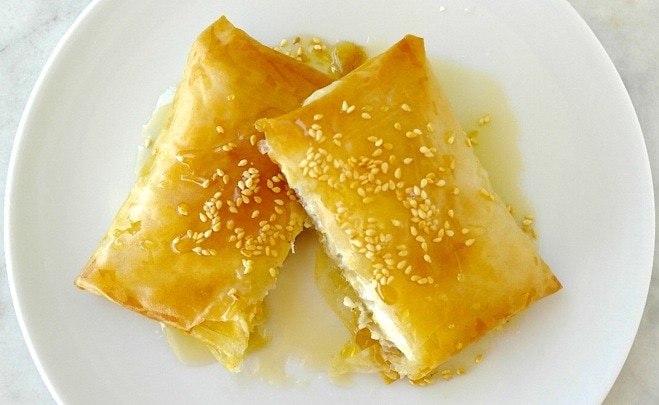 Bake and drizzle with honey. Click here and here for complete recipes.
19. And my favorite way….as a table cheese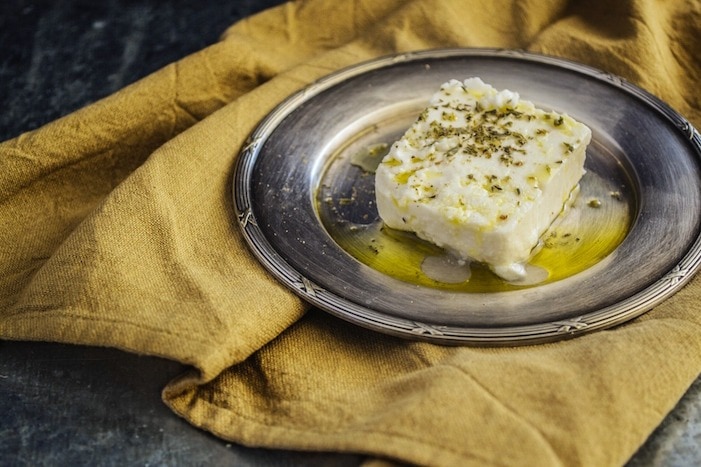 Just put on the table and eat it with whatever else you are serving.
Save for Later and Pin It!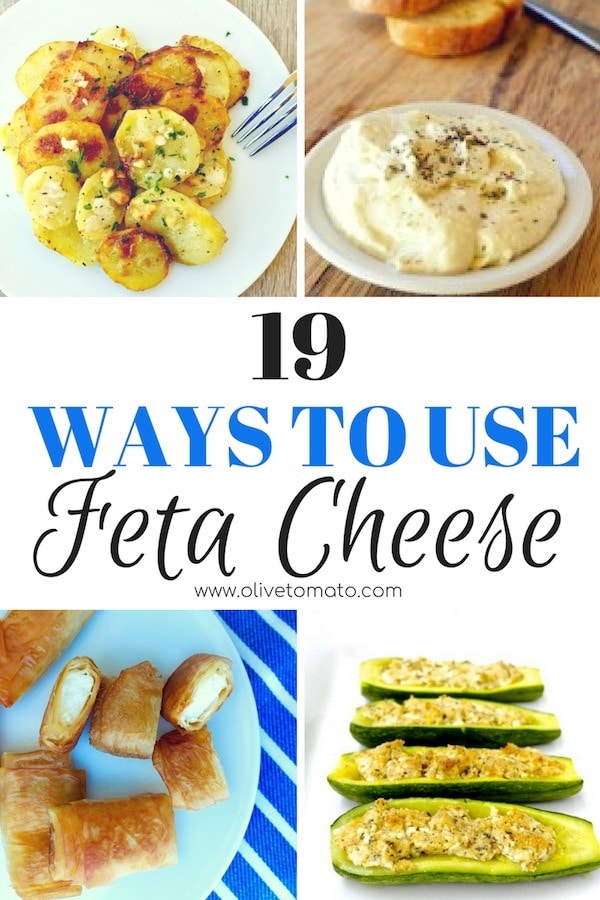 ---
FIRST TIME VISITING?
Welcome! You have arrived to the most credible source for the Real Mediterranean Diet. If you are looking for tried and trusted information, you're at the right place. Learn more about OliveTomato browse all our recipes or check our lifestyle and nutrition tips.
---
Photo Credits:
Greek Pizza by The Hungry Dudes
Burger by Tamera Clark
All other photos © 2016 Elena Paravantes. All Rights Reserved.